So, how's going everyone?
I saw some great news, like addition of the Polish language for the Dreadnought (along the infographic: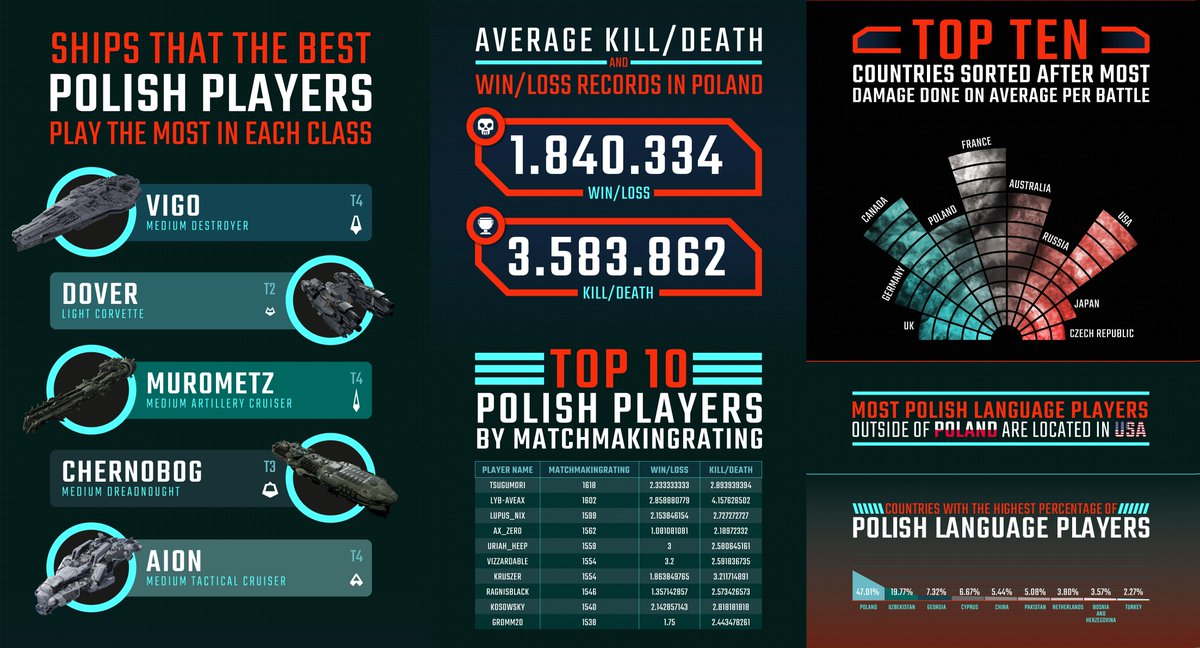 and the Steam addition.
Right now I'm not able to play, due to lack of DX11-capable PC. Or laptop.
I assume I've lost a lot of the opportunities to get the free good stuff, such as coatings, Captain Outfits etc. right?
By the way - it seems that I'm not able to create new thread in certain forums, due to after sending, I'm greeted with HTTP 404 code.